We Get It No One Likes Interest Rates
According to Freddie Mac's latest Primary Mortgage Market Survey, interest rates for a 30-year fixed rate mortgage are currently at 4.09%, which is still very low in comparison to recent history!
The interest rate you secure when buying a home not only greatly impacts your monthly housing costs, but also impacts your purchasing power.
Purchasing power, simply put, is the amount of home you can afford to buy for the budget you have available to spend. As rates increase, the price of the house you can afford will decrease if you plan to stay within a certain monthly housing budget. The higher the interest rate the less options you get... Imagine a buffet where the more you have to pay per plate the less dessert options there are...
With each quarter of a percent increase in interest rate, the value of the home you can afford decreases by 2.5%, Experts predict that mortgage rates will be closer to 5% by this time next year and we may be all out of ice cream
Act now to get the most house for your hard-earned money. Contact me. Simple as that. I have you communicate with the right people and we find out.
All the best
Paddy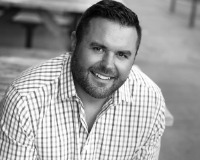 Josh is a proud graduate of the University of Oregon where he earned his BS degree. Upon graduation he followed his entrepreneur spirit and opened his first business. Josh started Burgess Services, wh....