How About A Little PDX Brain Candy
1. After getting lost in Indiana and making a 2,800 mile trip, Bobbie the Wonder Dog found his way back to his owner in Oregon in a true "Homeward Bound" story. He's now buried at the Oregon Humane Society in Portland.
Source: Flickr User agiledogs
2. Stuck choosing between two New England towns, the name of Portland was chosen after a coin flip. Had the other side of the coin landed face up, the city would have been named Boston. 3. The annual World Naked Bike Ride in Portland is the world's largest with 13,000 nude participants. Despite being against some public decency laws, it's allowed because it has been granted "tradition" status.
Source: World Naked Bike Ride – Portland, Oregon
4. There's a volcano within Portland's city limits. It's the only major U.S. city brave enough to take that risk. 5. Next time you're getting married, head to Voodoo Doughnuts where they offer legal marriage ceremonies.
Source: Flickr User donaleen
6. Portland is smart, with a higher percentage of literate people than any other major city in America. 7. Rollerblades have been forbidden in Portland bathrooms.
Source: Flickr User Conor Lawless
8. The Candy Basket in Portland is home to the world's largest continual chocolate waterfall. 9. Old Town Pizza on Northwest Davis is haunted by a ghost named Nina whose origin dates back to the 19th century tunnels under the establishment. 10. The "Benson Bubblers" you see around Portland were donated to the city as a means of giving early settlers an alternative to drinking at the pubs.
11. The largest log cabin in the world, 206ft. by 102 ft., was built in Portland in 1905 to commemorate the Lewis and Clark expedition. Unfortunately, it was burnt down in 1964. 12. The Hotlanta of the West, Portland is home to more strip clubs per capita than anywhere else in the country.
Source: Flickr User MrLunch
13. Inventor of one of the dirtiest things you'll touch today, the world can thank Portlandian Douglas Engelbart for the computer mouse. 14. It's not surprise bikes are so popular in Portland, it comes in as the second most bike friendly place to be in the country, behind Minneapolis.
Source: Flickr User gabriel amadeus
15. There's a $500 fine if you try to pump your own gas in Portland. 16. Famous for drawing some oddly shaped yellow cartoon characters, Matt Groening is a Portlandian. A lot of the Simpson characters are named after streets and spots in Portland.
Source: Flickr User Joe Shlabotnik
17. The retail birthplace of U-Haul was in Portland. 18. The International Rose Test Garden, high above Portland, has over 500 different types of roses that have been grown since 1917.
Source: Flickr User flying_penguins_of_doom
19. The nickname "Stumptown" originates from a side effect of Portland's rapid growth. In order to expand, trees were cut down very quickly, but there wasn't enough time to remove the stumps so they were left behind. 20. Portlandia is the second largest hammered copper statue of its type in America, behind only Lady Liberty herself.
Source: Flickr User Mulling it Over
21. When Portland became a city in 1851, it only had 800 residents. 22. "Just Doin' It" wouldn't be possible without Portlandian Phil Knight, the co-founder of Nike.
Source: Flickr User Yohei Yamashita
23. Portland had the first NHL hockey team and the first American team in the Stanley Cup, the Portland Rosebuds. 24. The Mai Tai was created by Vic Bergeron, the owner of Portland's Trader Vic's, in 1944.
Source: Flickr User Sam Howzit
25. East of the river, it's a mile every 20 blocks of travel. 26. You could eat at a Portland food cart every night for two years before you'd be forced to eat at the same place twice.
Source: Grilled Cheese Grill via Facebook
27. While its illegal most places in America, residents are often allowed to take a dip in the city's many fountains. 28. The Rosebud & Thorn is the world's oldest teen drag queen competition, as participants first took the stage in 1975. 29. The Oregon Brewers Festival is the largest craft beer fest in North America.
Source: Flickr User Phillie Casablanca
30. It's against Portland law to modify the weather without obtaining a license first. 31. Until the late 1800s, domesticated elk freely roamed the streets of Portland, too stubborn to leave as the city grew.
Source: Flickr User Oregon Department of Fish & Wildlife
32. In July, Portland attempted to set the record for the world's largest tree huge. With 599 huggers, they failed to come close to Nepal's record of over 2,000. 33. Bugs Bunny is a local, as voice actor for America's favorite rabbit, Mel Blanc, is from Portland.
Source: Flickr User Tirch
34. Most laws are made due to an issue arising. Well, in Portland it's illegal to strap a baby in a car seat to the top of your car with duct tape. So in other words, that is a thing that happend. In Portland. In real life. 35. The largest children's parade in the world is in Portland, the Rosebud Festival's Junior Parade. 36. Portland holds the world record for the world's largest yoga chain, with over 800 participants. 37. "Texas Chainsaw Massacre" fans have Portland to thank. Without Joseph Woodford's invention of the chainsaw chain, the movies wouldn't be quite as scary.
Source: Flickr User stf.O
38. Portland has a great history of gender equality, as the city was home to the first female officer in the country in the 1920s, the first female mayor in the country in the 1950s, and can boast that over 50 percent of local businesses are owned by women. 39. Internet Wikis were created in Portland. 40. Though it closed in 2002, the 24 Hour Church of Elvis in Portland would grant marriages for anyone to anything, be it your favorite pet, Saturn, or even yourself. 41. Everyone's favorite "New Girl," Zooey Deschanel, is a Portlandian.
Source: Flickr User Genevieve719
42. Vegans rejoice! Portland has more options for you than anywhere else in the country. 43. Mill Ends Park is only 2.5 feet in diameter, making it the tiniest park in the entire world.
Source: Flickr User brx0
44. The roller coaster at Oaks Amusement Park is the oldest continuously-operating roller coaster on the West Coast. 45. Portland tops the list for the "best place to have a baby," ranked first by "Fit Pregnancy."
Source: Flickr User thejbird
46. Portland regularly tops the list for the most courteous drivers in the country. 47. Portland is the best place in the country to get beer, with 56 breweries currently in Portland and 76 in the Portland metro area. That's more than anywhere else in the world.
Source: Flickr User McD22
48. Over 50 percent of the craft beer Portlandians drink is made in Oregon.
Source: Flickr User bestbib&tucker
49. There was originally supposed to be a light pole in the place of Mill Ends Park, but they never got around to putting it up. 50. Portland has one of the highest voter participation rates of anywhere in the country, often attributed to Oregon's revolutionary plan to have voters mail in their ballots. 51. The author of "Fight Club", Chuck Palahniuk, calls Portland his home.
Source: Flickr User Bruna Ferrera
52. Portland is home to the world's largest independent bookstore, Powell's City of Books, taking up an entire block. One of the most unique cities in the country, Portland has an awesome past and is quickly becoming one of the coolest places to live in the West.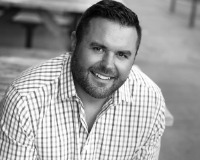 Josh is a proud graduate of the University of Oregon where he earned his BS degree. Upon graduation he followed his entrepreneur spirit and opened his first business. Josh started Burgess Services, wh....