Portland Real Estate Market 2019
So how is the real estate market as of late...the numbers tell you things have cooled a bit. Will we see an uptick with the freshly lowered interest rates. Only time will tell.
July Residential Highlights
Closed sales had the strongest numbers this July in the Portland metro area. At 2,994, closings outpaced July 2018 (2,736) by 7.6% and June 2019 (2,756) by 6.8%. This was the strongest July for closings in the area since 2015, when 3,452 closings were recorded.
Pending sales, at 2,998, fell 2.4% short of July 2018 (3,071) and 2.8% short of June 2019 (3,083).
Similarly, new listings (3,966) ended 8.0% under the 4,312 offered last year in July 2018 and 7.4% under the 4,281 offered last month in June 2019.
Inventory decreased slightly in July to end at 2.3 months. During the same period, total market time rose by one day to 43 days. There were 6,797 active residential listings in the Portland metro area this July.
Year to Date Summary
Activity is mixed so far in 2019 compared with 2018. New listings (26,629) are up 0.7%, while pending sales (18,778) are down 2.3% and closed sales (16,903) are down 3.1%.
Average and Median Sale Prices
Comparing 2019 to 2018 through July, the average sale price has increased 1.0% from $453,600 to $458,300. In the same comparison, the median sale price has increased 2.0% from $400,000 to $408,000.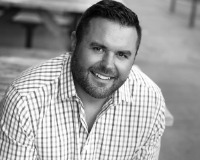 Josh is a proud graduate of the University of Oregon where he earned his BS degree. Upon graduation he followed his entrepreneur spirit and opened his first business. Josh started Burgess Services, wh....