A Bigger Portland Oregon Skyline
THE NEXT PORTLAND
A Bigger Portland is On Its Way—And Here's What It Will Look Like
It's taller, shinier, pointier (or boxier), denser, busier, greener, and more ambitious (or, sometimes, just greedier). Get ready.
Published Apr 2, 2014, 9:00am
Drive, bike, bus, or stroll along almost any of Portland's major streets, and you'll find a building under construction. Or so it seems. Statistically, the city is in the midst of a significant building boom: according to one report, 5,200 new residential units came on the market in late 2012 and 2013, with another 5,000 scheduled to appear by the end of 2014.
No, the go-go early 2000s haven't quite returned: construction permits remain half of what they were back in the last boom time. Yet the sheer number of lots (often newly scraped of small houses and buildings) sprouting five- and six-story apartments is still breathtaking.

read more:
http://www.portlandmonthlymag.com/real-estate/articles/a-bigger-portland-is-on-its-way-real-estate-a...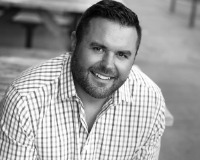 Josh is a proud graduate of the University of Oregon where he earned his BS degree. Upon graduation he followed his entrepreneur spirit and opened his first business. Josh started Burgess Services, wh....