A Top Priority When Thinking Of Selling Is Picking The Right Agent
Today, more and more sellers are stepping back, taking a look at the advice real estate professionals give them, and asking themselves whether they can trust that advice. And that is exactly what they should do.

The most important question you can ask when you are choosing a real estate agent is whether you feel you can trust them. You must know that they're giving you great advice, and that they're going to be able to help you accomplish your family's goals. You must trust your listing agent enough to allow them to:
Handle the liquidation of possibly the largest asset your family has

Help set the market value of that asset (get the price right)

Set the timetable for the liquidation of that asset

Set a fair fee for the services required to liquidate that asset
All four of these require a tremendous amount of trust. They're going to sell your prized possession, set its value, set a time schedule as to when your family will be able to move, and determine the fee that you're going to pay to get those three things accomplished.
You have to trust your agent enough to allow them to help you and your family reach your dreams.
Whether you're a grandparent in Arizona looking to move to Oregon to spend your later years with your grand kids, or a young person who wants to take that new job in San Francisco but first has to get your house sold in Portland, you need an agent you can trust to help you move on with what's important.
Courtesy of Keeping Current Matters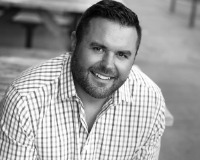 Josh is a proud graduate of the University of Oregon where he earned his BS degree. Upon graduation he followed his entrepreneur spirit and opened his first business. Josh started Burgess Services, wh....