Advice Is A Well Spent Commodity
Hello again,
So I am going to give you all credit that you are smart enough to understand the following fact and will abide by it.
Credit cards and home loans are not friendly with each other. If you are in the process of trying to buy a home DO NOT open a credit card. Right? Do Not open any line of credit. Seems simple enough. If your home loan requires a steady credit report don't mess with it. Leave that credit report as is. Do not rock the the boat during the home buying process. You would be surprised how perfectly reasonable educated people will lose their freaking mind right before closing. The excitement. The anxiety of taking that huge step forward in life. You get to buy a home. I recently had a gentleman get approved for a home loan. He and his wife were tired of renting an apartment and he wanted to give her a house that could be their forever home. He was so excited. He looked through many properties with me, he narrowed it down to a few, we toured them. He was ready to make his offer. I wrote it up. It was a good offer. It seemed like a done deal... I was about to send it. Until... Until his loan officer called me to say my client lost his loan. Why? Well it seems his wife's biggest issue with apartment life was the laundry room. The loading and carrying up and down a few flights of stairs... The day he asked me to send in the offer he proceeded to go to a big box store and buy a brand new washer and dryer for his wife... On credit... on credit... So he now had a washer and dryer but no house to wash his unmentionables at. Do Not open a credit card if you are in the middle of buying a home. Do not open a line of credit if you are in the beginning of the home buying process. Here is a little hint: If you are a few days from closing on a new home DO NOT OPEN A GOSH DARN LINE OF FREAKING CREDIT! Wait a few weeks. Breath... The day you close and have the deed in hand you can hop skip and jump to your nearest appliance store and buy as many washer dryers that you want... Cart before the horse... Home first. Everything else second.
So what have we learned? Do Not Open a Line of credit while buying a home. Because that home loan is a line of credit. a very important line of credit.... The home loan is the priority...
Paddy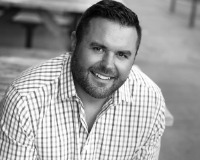 Josh is a proud graduate of the University of Oregon where he earned his BS degree. Upon graduation he followed his entrepreneur spirit and opened his first business. Josh started Burgess Services, wh....