AAARRRRGGGGGGHHHHH HOME BUYING!!!! @%#&!*#
Okay now that I have your attention let me explain something. Your home buying process does not have to be a negative experience. Someplace along the line the idea and huge commitment of buying a home can become a daunting overwhelming cluster of emotions and math. It shouldn't be this way. I mean you get to buy a home. I'll say that again. You GET to buy a home. (Get to not have to). Get to's are supposed to be great. A little kid gets to go to Disneyland. A kid that is all "I have to go to Disneyland. Bummer this sucks" doesn't deserve to go to Disneyland!

Buying a home is a wonderful investment financially and spiritually. It should be a positive experience. It is a dream for millions of people so why can it become negative? Why? Because so many people with personal goals and work restrictions must work together with humility towards one common goal. The goal of helping you find a home... It all comes down to communication. You communicate your wants, desires, and capabilities to your real estate agent (For example me) and I communicate to other agents and escrow officers and mortgage brokers and home inspectors. I then have to communicate everything back to you realistically without bumming you out and crushing your dreams... Buying a home doesn't mean you get everything you want in a home. It would be great if it did. Jacuzzi bthtubs for all. What home buying means is you get to compromise on some facets of the new home. You might not get the two car garage in the neighborhood you want but you might be walking distance to a great park in the neighborhood you want and a carport. compromise... COMMUNICATION and realistic advice equals guidance and help...
The positive mental approach of your realtor and team will effect how you feel about buying your new home and that will effect how you feel and live in that home for years to come. Alright I will put my soap box away...

Paddy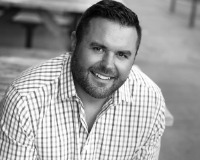 Josh is a proud graduate of the University of Oregon where he earned his BS degree. Upon graduation he followed his entrepreneur spirit and opened his first business. Josh started Burgess Services, wh....