So it is almost the 4th of July her in stumptown...
Now I don't know how you celebrate where you are from but around these parts we have big civic displays and Neighborhoods that don't always abide by the Safe and Sane rule. Here is a quick breakdown of some places to see the big shows or just experince how we do.
Downtown Portland is an excellent location to see dynamic fireworks! The fun show is the centerpiece of the annual Waterfront Blues Festival, and it promises to be "the largest July 4 fireworks display in Oregon." You can watch the display on the Willamette river from Oaks amusement park with Rides, carnival games and more fun activities accompany the fireworks in Portland on Independence Day. Maybe book dinner on the Portland Spirit and enjoy fine dining as the sky explodes in a celebration of America...

Fort Vancouver celebrating over 50 years of providing our community with an exceptional fireworks display. Something fun for everyone! Spend the day kicking back on the lush lawns of the Fort Vancouver National Site, celebrate with friends in the Adult Beverage Pavilion or grab the kids and enjoy traditional family fun games and entertainment all day! (My friends in NE Portland sit on their roof and watch a 360 of fireworks from Downtown portland and Fort Vancouver)
Outside of Portland on Independence Day for an incredible display of lights that will start at 10pm at Seaside Beach on the Oregon Coast. Seaside Chamber of Commerce will host the show.

But if you want a bit more of a PDX explosive night just walk outside. Portlanders tend to get their own fireworks from Washington (Some safe and sane some not so much). It is a sight to see to say the least... Sky rockets and mortars in every pocket neighborhood. The smell of gunpowder fills your face with a whole lot of "Hell Ya America"!
Have fun be safe and BOOOOOOOM
Paddy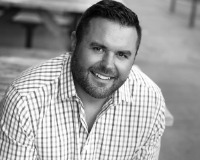 Josh is a proud graduate of the University of Oregon where he earned his BS degree. Upon graduation he followed his entrepreneur spirit and opened his first business. Josh started Burgess Services, wh....