I read this article recently. I love soup. Could be the weather... But if you are looking for the best soup in PDX... Read below.


1. Portland Farmer's Market at PSU
9.61875 SW Park Ave (on South Park Blocks), Portland, ORFarmers Market· Downtown Portland · 85 tips and reviews

Chris Campbell: Spring Hill has some of the best veggies at the market. Their lettuces are amazing, great tomatoes, and when kale is in season, they are very generous in their bundles.

Bon Appetit Magazine: At this Saturday market, you'll be spoiled for choice—tamales from Salvador Molly's, crepes from C'est Si Bon!, or wood-fired pizza from Tastebud. Read more.

Ian Lomax: It's a market, not a tourist attraction. Don't just look, buy some tasty food!

9.5609 SE Ankeny St, Portland, OR 97214, Portland, ORThai Restaurant· Buckman · 82 tips and reviews
Bommy Cha: Appreciate the simple menu and the restaurant's laid back vibe. Chicken and rice is very flavorful and comforting.

Eater: Of course, Nong's addictive signature dish, a Thai take on Hainan chicken, takes center stage, here and at Nong's two food cart locations, at SW Alder and at the PSU cart pod. [Eater 38 Member]

Rob Downer: The staff here is exceptional (especially Paula)

9.44039 N Mississippi Ave (Shaver), Portland, ORPizza Place· Boise · 33 tips and reviews

Annie Fassler: Awesome pizza, delicious crust. Definitely go for the radicchio salad: creamy and not bitter at all. So good!

Chava Boyett: You must, must try the margherita pizza. It's amazing!Read more.
George Kurtyka: Sausage pizza is the bomb

9.43808 N Williams Ave (at N Beech St), Portland, ORNew American Restaurant· Boise · 217 tips and reviews

Josh H: Brunch here is insane!!! The fried chicken and egg biscuit as well as the French toast are not to be missed

Eater: John Gorham's insanely popular second spot reinvents Portland's favorite meal — brunch — taking it to new heights worth the inevitable looooong wait. [Eater 38 Member] Read more.

Juston Payne: I thought the Dinner Protection Act of '34 banned brunches from being this delicious, but I guess Mr. Tasty and his Sons pulled some strings.

9.42337 E Burnside St (at NE 24th Ave.), Portland, ORSouthern / Soul Food Restaurant· Kerns · 167 tips and reviews
Paul Lewandowski: Their fried chicken is amazing - got a 3 piece - huge. The waffles are really good as well.

Daniel Parscale: Chicken and waffles is a spiritual investment as well as a physical one. Give yourself a few hours to calm down after ordering. May require sweat pants.

Andy McMillan: If you've scrolled this far through the tips and not decided to order the fried chicken and waffles, what the hell is wrong with you? Can't you take a hint?

9.3835 SW 2nd Ave (at Taylor St.), Portland, ORVietnamese Restaurant· Downtown Portland · 108 tips and reviews

Victoria Tinsman: this was absolutely amazing. try the coconut curry with noodles instead of rice. your mind will be blown.

Sereita Cobbs: Bit too much "Brooklyn" attitude from the staff, but the food is quite good. Go between 4p - 7p and enjoy the Happy Hour menu. $2 plates. Try a bunch if things, but don't miss the shrimp skewers.

Andrea Ihara: Great stop for vegetarians. Veggie pho with veggie broth - fresh rolls with tofu. Would have preferred more veg - less noodle - but a solid pick for inexpensive quick meal downtown

9.3107 SE Washington St (at SE 3rd Ave), Portland, ORModern European Restaurant· Buckman · 99 tips and reviews
Erin Mosow: The Italian charcuterie plate with taleggio was impressive. The meats were some of the best I've tasted. House made focaccia was incredible.

Andy McMillan: If I ever find myself on death row and the guard asks what I want for my last meal, I'll snap his neck, break out of the prison and come here for the Classic Sweetheart Ham Benedict to celebrate.

Eater: It's best known for its meat, but venture past the charceuterie plate into an omnivore paradise, with rustic takes on Brussels sprouts, marinated anchovies and roasted cod. [Eater 38 Member]Read more.

9.32225 NE M L King Blvd, Portland, ORArgentinian Restaurant· Eliot · 67 tips and reviews

Varun Thota: Definitely can't go wrong with anything on the menu. And if there's a long wait, the bar next door, same owner has some quality drinks. Also don't forget that amazing sorbet dessert.

Thrillist: Chow down on one of the city's best steaks. Read more.

Andrew C: Hands down one of the best, if not the best, restaurant in Portland.

9.33524 N Mississippi Ave (at N Fremont St), Portland, ORMexican Restaurant· Boise · 113 tips and reviews

Meagan Larson: Fish taco is so good! Chips and salsa/guacamole are simple but the best in town

Zeb Walter: best place to get Taco flavored kisses.
Rahul Sen: Average human = 4 tacos. Hungry human = 6 tacos. Get anything with fish or shrimp!

9.3219 SW 6th Ave (btwn Oak & Ankeny), Portland, ORFrench Restaurant· Downtown Portland · 89 tips and reviews

Dëva Holik: Authentic French food. Can't go wrong with the foie gras or the cassoulet; if they have the pork stew it's light and warming. Deserts are home made and drinks are refreshing.

Deborah Au-Yeung: If you don't do Little Bird when you visit Portland, I feel sorry for you. The food is amaze balls and consistent for 18 months and counting. For those at R/GA, JDI.

Eater: Chef Erik Van Kley serves expertly prepared takes on Parisian bistro favorites like crispy veal sweetbreads, chicken liver mousse, and cassoulet; pastry chef Nora Antene's desserts are tops.

9.31401 SE Morrison St (SE 14th Ave), Portland, ORItalian Restaurant· Buckman · 66 tips and reviews

Lindsay Stark: Sit at the pizza counter. Diavolo pizza with arugula. Chocolate budino with the dessert wine pairing. You're welcome.

Portland Monthly: Nostrana is a vision for the times: a local legend (former Genoa co-owner Cathy Whims) cooking the food she loves; sophistication without the intimidation... Read more.

J Magliaro: When the dessert menu comes, order the budino.

9.31003 SW Alder St. (at SW 10th Ave.), Portland, ORFood Truck· Downtown Portland · 63 tips and reviews

Jenny: The chicken and rice was awesome. Simple and delicious, and we split one serving between the two of us with extra sauce, of course.
Jeff Greatorex: Get the chicken & rice.

Portland Timbers: Nong's is a member of the Portland Timbers Food Cart Alliance, and has the chance to serve at a Timbers match! Nong's offers $.50 off to Axe Society members! Read more.

9.322 SE 28th Ave (E Burnside St.), Portland, ORAmerican Restaurant· Buckman · 15 tips and reviews

Kirsten Southwell: Amazing cheese plate! The dessert taco was good, but I'd let it soften up a little bit before making your teeth all cringey on the cold solid ice cream.

Ben Horten: Really delicious cheese selection with great sides and a nice happy hour menu. Can't remember the name exactly, but the sheep's cheese is unbeatable

Aya Sato: Soft serve with chocolate ganache, sprinkled with espresso!!!!!

9.33155 E Burnside St (at NE 32nd Ave), Portland, ORSteakhouse· Kerns · 77 tips and reviews

Jared: The meat cuts here are amazing. Steak, prime rib, and chops were so delicious. Highly recommend. The boar pâté was phenomenal.

Eater: This combination butchery counter, steakhouse, and sandwich stop ushered in an entire movement toward meat. The bar features Portland's most famous cocktail: The Smoke Signal. [Eater 38 Member] Read more.

Bon Appetit Magazine: Chosen as one of the 10 Best New Restaurants in America in our annual Restaurant issue. Read more.

9.3212 SW Stark St (at SW 2nd Ave.), Portland, ORBreakfast Spot· Downtown Portland · 213 tips and reviews
Tammy Gordon: Get the apple pork sausage and cheddar scramble, sub biscuit for toast and a pot of Stumptown French press!
James Martinez: Get the salmon hash. Seriously. I don't want to hear "but I wanted to try..." NO. Get the salmon hash. You're welcome.
Bruno Zalum: Ordering coffee is a delicate and thorough interview process. Mother is theatrical and delicious, and our waiter Jason should replace Fred Armisen on Portlandia.
Soup does a body good
Paddy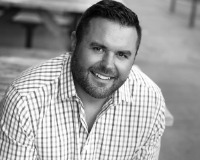 Josh is a proud graduate of the University of Oregon where he earned his BS degree. Upon graduation he followed his entrepreneur spirit and opened his first business. Josh started Burgess Services, wh....