Paddy here...
Hipsters are a subculture of men and women typically in their 20's and 30's that value independent thinking, counter-culture, progressive politics, an appreciation of art and indie-rock, creativity, intelligence, and witty banter. The greatest concentrations of hipsters can be found living in Portland Oregon. They wear faux-fur and go to Vegan strip clubs. There are not good to eat. They make annoying sounds to attract a mate while looking weak and nerdy as possible. . Both hipster men and women sport similar androgynous hair styles that include combinations of messy shag cuts and asymmetric side-swept bangs. Such styles are often associated with the work of creative stylists at urban salons, and are usually too "edgy" for the culturally-sheltered mainstream consumer. The "effortless cool" urban bohemian look of a hipster is exemplified in Urban Outfitters and American Apparel ads which cater towards the hipster demographic. Despite misconceptions based on their aesthetic tastes, hipsters tend to be well educated and often have liberal arts degrees, or degrees in maths and sciences, which also require certain creative analytical thinking abilities. Consequently many hipsters tend to have jobs in the music, art, and fashion industries. It is a myth that most hipsters are unemployed and live off of their parent's trust funds. It's almost open season on Hipsters. (Ironically sometime in September to mid-October or whatever) Seems like it is going to be a good year. I have seen them sunning themselves in the parks and preparing their autumn plumage. Good hunting and remember to tag and release.

Paddy
hip·ster1
ˈhipstər/nouninformal
a person who follows the latest trends and fashions, especially those regarded as being outside the cultural mainstream.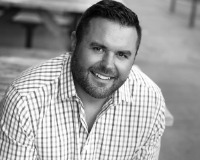 Josh is a proud graduate of the University of Oregon where he earned his BS degree. Upon graduation he followed his entrepreneur spirit and opened his first business. Josh started Burgess Services, wh....