Yes Upstate New York is amazing. Wow. everyong should go visit if they can. But if you want to staty on the west coast and experience the hues of autumn creeping in might I suggest Portland? Oh I might and I do...
See the NW has a lot of something we call "Trees" and they change color except for the conifers. ( I love a good conifer).
Here are some frequently asked questions that might help...
When is the peak time to see fall foliage in Oregon?
The most frequently asked question is also the most difficult to answer, as it can vary widely depending on location, elevation and weather. Trees at higher elevations change color first, and the third or fourth weekend in October is generally best for color throughout the state. Southwestern Oregon is often a week to ten days behind the Willamette Valleyand Central Oregon. The Columbia River Gorge often peaks a few days to a week later than the Willamette Valley. While there is not as dramatic of a color change on the Oregon coast, there is a lot of beautiful yellow along streams in the Coast Range. Tamaracks, deciduous conifers, offer unique color change late October to mid-November in the mountains of northeastern Oregon. The diversity of trees planted in neighborhoods and communities throughout Oregon offer great color displays all season long.
How long does the fall color last?
It varies depending on a number of factors that are difficult to predict, but peak color typically lasts 2 weeks for any given area. The most color throughout the state is often the middle to end of October. Great pockets of color start appearing in the mountains late in September. The mix of conifers and deciduous trees offer late-season (typically early November) pockets of yellow and orange against a striking backdrop of green.
What makes the leaves turn color?
As autumn approaches and sunlight decreases, the production of chlorophyll ceases and breaks down and causes other pigments in leaves to show. The type of pigments present in a leaf determines its fall colors (this is why vine maples turn red and big leaf maples turn yellow). The time of change, the speed of change and the quality of colors are influenced by many environmental factors, including temperature and precipitation. The best color changes happen when the days are temperate and the evenings are cool, but not below freezing. If daytime temperatures are high for many days in a row, the colors may be less intense.
Which species of trees turn color in Oregon?
Oak turn orange. Big leaf maples, birch, ash, aspen and alder turn yellow. Dogwoods turn burgundy. Vine maples and huckleberries turn red. Tamaracks turn yellow before dropping their needles.
Where can I to go to see a variety of colors in one location?
Any of Oregon's Scenic Byways are a good bet. One of our fall favorites is the McKenzie Pass-Santiam Pass Scenic Byway, which passes from the western Cascades through the largest lava flow in the northwest to the dry eastern Cascades. Because of these dramatic changes in environment, this byway offers a chance to see yellowing big leaf maples against the green backdrop of Douglas firs, red vine maples against black lava, and golden aspen near ponderosa pine. Other popular routes include the West Cascades Scenic Byway, Hells Canyon Scenic Byway, Steens Tour Loop, or the Cottage Grove Covered Bridge Tour Route, which is popular with cyclists and photographers.
Where is the best place to take pictures?
Check the weekly updates for suggested locations each week. In general, Scenic Byways and trails are good destinations for photographers. Consider picking a waterfall such asProxy Falls off of Highway 242 or Salt Creek and Diamond Creek Falls off of Highway 58.Sweet Creek offers photo opportunities of yellow alders, and is accessible from Florence on the Central Oregon Coast off of Highway 126. In Eugene-Springfield, take pictures atHoward Buford Recreation Area, follow the paved path along the Willamette River, or walk through a working hazelnut farm at Springfield's Dorris Ranch. If traveling to Portland, visitHoyt Arboretum and the aerial tram before heading towards Multnomah Falls and theColumbia River Gorge.
Have fun. There is a slight chance of rain... No really
Paddy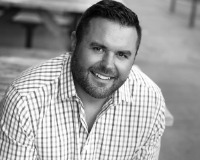 Josh is a proud graduate of the University of Oregon where he earned his BS degree. Upon graduation he followed his entrepreneur spirit and opened his first business. Josh started Burgess Services, wh....