Did You Know That Portland Oregon Is The Fittest City In America For 2014
The 2014 Fittest City in America: Portland
In our nation's Fittest City, 86% of the population gets regular exercise—but physical activity is just part of what makes Portland No. 1.
by Peter Koch
Jordan Siemens 9810591Google +3373Print
Four laps into my first-ever cyclocross race, I'm feeling better than expected; 35 minutes of balls-to-the-wall racing, and I'm hanging on in the top half of the 86-man field. Never mind that it's the beginner field, or that I'm the only one benefiting from a high-performance titanium bike. I'm just relieved the unicyclists haven't caught me and, more surprising, that I've managed to stay on my bike.
"Last lap!" calls out a stranger. "Leave it all out there!" As I've already left a flat tire and any real chance of winning behind me on the course, this tossed-off encouragement sounds like a reasonable strategy, so I go for it. Sprinting across the rolling terrain, I reach the twisting, spectator-friendly "Pain Cave," where the course funnels into a series of steep, mud-slicked hills that culminate in a 40-degree heartbreaker.
The Fittest and Fattest Cities: Reader Poll>>>
Most other mid-packers are simply walking their bikes up at this late stage, but I stand up in my pedals, inspired by the stranger's words. The beer-soaked, cowbell-clanking crowd responds, cheering loudly as I grind my way up the slope, back wheel fishtailing wildly. One stroke from the crest, I lose all traction, my foot touches down, and, without missing a beat, the cheers turn to good-natured heckling ("Nice try—too bad it's your last chance!").
Welcome to Portland, OR, America's Fittest City.
Cue the eye-rolling. We know what you're thinking: Not another paean to the caffeinated, fixie-riding, beer-quaffing, rain-soaked vegan hipsters of Portlandia fame. Or maybe you're calling for a recount that'll put body-obsessed Long Beach, CA (No. 12 Fittest), or trendy, park-heavy New York City (No. 19) at the top of the list. But what makes a city fit, anyway? It's got to be about more than pumping iron and eating vegetables, or even spending time outdoors and staying active through winter? Surely socioeconomics and smart planning play a role. And what about good, old-fashioned positive attitude?
There are dozens of ways to measure "fitness"—our 15-point proprietary formula accounts for conventional fitness as well as air quality, pedestrian and bike friendliness, obesity rates, general wellbeing, and other factors—and, all things considered, the Rose City topped our Fittest Cities list fair and square…and for the second straight year, no less. Clearly, Portlanders are doing something right.
The 2014 Fittest and Fattest Cities in America: The List>>>
To get a better handle on what Portland's secret is, I spent a week trying to keep up with the citizens of the nation's fittest city. Here's what I discovered.
- See more at: http://www.mensfitness.com/life/travel/2014-fittest-city-america-portland#sthash.3F2y21KH.dpuf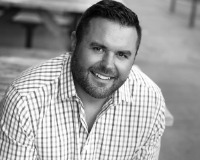 Josh is a proud graduate of the University of Oregon where he earned his BS degree. Upon graduation he followed his entrepreneur spirit and opened his first business. Josh started Burgess Services, wh....