Did Your Property Taxes Go Up In Portland Oregon
Did your property taxes go up more than other people's in Portland?
By Steve Suo | The Oregonian/OregonLive
Email the author | Follow on Twitter
on February 15, 2016 at 1:33 PM, updated February 15, 2016 at 2:08 PM

Oregon's unusual and complicated property tax system puts the brakes on how much your bill can grow each year, but it also allows for unavoidable and unexpected exceptions to the rule.
Housing reporter Luke Hammill recently explained some surprising changes in tax bills for residents of Portland's Lents neighborhood between 2014 and 2015.
To help identify this and other trends in home prices and taxes, we compiled extensive data from tax collectors in Multnomah, Clackamas and Washington counties for both years and calculated differences for every property.
The resulting maps allow you to see where you stand.
The maps indicate both changes in real estate prices across the region and changes in taxation.
You may know that unlike in other states, changes in real market values don't always correspond directly to changes in Oregon property tax bills.
Effective rates, meaning the size of your bill compared to what your home is worth, vary widely. Gentrifying neighborhoods often end up paying lower effective rates because of the Measure 50 limitation on annual growth.
The system causes a majority of homeowners to pay more than their share of the cost of governments services based on home values, an analysis by The Oregonian/OregonLive found last summer.
But it's not always easy to predict how Measure 50 will interact with other aspects of tax law.
Read the maps. See how the real estate landscape is changing for you and your neighbors. Let us know what you see.
-- Steve Suo
-- Interactive map by Mark Friesen
-- Reporting by Luke Hammill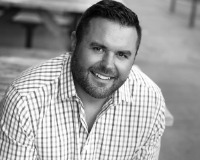 Josh is a proud graduate of the University of Oregon where he earned his BS degree. Upon graduation he followed his entrepreneur spirit and opened his first business. Josh started Burgess Services, wh....