Facts For Real About Ptown
There's a volcano within Portland's city limits. It's the only major U.S. city brave enough to take that risk because being afraid of volcanoes is for wussies!
Rollerblades have been forbidden in Portland bathrooms because rollerblading is for wussies!

There's a $500 fine if you try to pump your own gas in Portland because... Well... Just because.

The International Rose Test Garden, high above Portland, has over 500 different types of roses that have been grown since 1917. Because roses are red and roses are blue and roses are a lot of different colors.

The nickname "Stumptown" originates from a side effect of Portland's rapid growth. In order to expand, trees were cut down very quickly, but there wasn't enough time to remove the stumps so they were left behind.

Portlandia is the second largest hammered copper statue of its type in America, behind only Lady Liberty herself.
Portland You Probably Didn't Know" style="box-sizing: border-box; border: 0px; width: 669.984px; color: rgb(0, 0, 0); font-family: roboto_light; font-size: 22px; font-style: normal; font-variant: normal; font-weight: normal; letter-spacing: normal; line-height: 35.2px; orphans: auto; text-align: start; text-indent: 0px; text-transform: none; white-space: normal; widows: 1; word-spacing: 0px; -webkit-text-stroke-width: 0px;" class="fr-fin fr-tag">
Portland had the first NHL hockey team and the first American team in the Stanley Cup, the Portland Rosebuds.
While its illegal most places in America, residents are often allowed to take a dip in the city's many fountains
It's against Portland law to modify the weather without obtaining a license first so if you have a weather changing machine then you are not welcome here.

Most laws are made due to an issue arising. Well, in Portland it's illegal to strap a baby in a car seat to the top of your car with duct tape. So in other words, that is a thing that happend. In Portland. In real life

Portland tops the list for the "best place to have a baby," ranked first by "Fit Pregnancy." and that has nothing to do with me.

Paddy your friendly neighborhood realtor!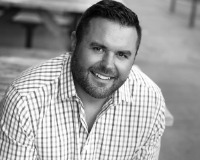 Josh is a proud graduate of the University of Oregon where he earned his BS degree. Upon graduation he followed his entrepreneur spirit and opened his first business. Josh started Burgess Services, wh....