Step #1: Learn Your Financial Picture
The first step is to find out where you stand financially. "You need to know if you're able to purchase today, or if you need to clear some things up first, and wait six more months,". Assess your finances. Pull your credit report. (A FHA loan requires a minimum credit score
of 620, but experts say it should be as high as 740 for a conventional loan.) Determine how much you have for a down payment. First-time home buyers need a minimum down payment of 3.5 percent of the sale price, but some people put down as much as 20 percent.


Step #2: Get Pre-Approval On A Loan
"You will need loan pre-approval in your hand on the first day you look at properties, because if you find the right house that day, the bank will require that pre-approval be submitted with offer,". Meet with a loan officer at your bank or credit union
. Or, shop around for referrals to find your lender. Fill out an application for pre-qualification. Find out your price range for your new home.

Step #3: Choose A Realtor
Most people choose a realtor based on referrals, but look for one with extensive experience, extended education and preferably a broker's license.

Step #4: Orientation and Wish List
Your realtor should now give you an orientation. You'll discuss short sales, foreclosures, new homes, HUD properties and traditional re-sales. You'll learn about inspections, who's responsible, how much you need for out-of-pocket and closing costs (more on that below). After that, you'll create a "wish list" of what you're looking for. Hate stucco? Need a fenced-in yard for your retriever? Want an ADU? Those kinds of things. Your realtor will perform a search based on your criteria.

Step #5: Narrowing Choices And Seeing Properties
You don't have to see 40 houses. Your realtor will be able to show you enough online photos to narrow your list to 8-10 properties. You'll probably ride with your realtor for 1-3 hours looking at options. Bring a notepad, a bottle of water and wear comfy shoes. After house visits you should start to narrow again to their top three.

Step #6: Do Your Research And Make An Offer
Once you've narrowed to a couple options, your realtor will research the selling price of comparable homes in the neighborhood and other information. With this info, your detailed notes, and perhaps one more visit, you should now pick one house. Your realtor will help you determine the terms of your initial offer (offer amount, closing date) and help you negotiate counteroffers. At this point, you'll be asked to write a check for earnest money (yes, real money), typically one percent of the sale price. This money will go toward your down payment, and will be cashed when the contract is signed. (BEFORE the closing date.) Now sign on the dotted line, and congratulations! You're under contract.

Step #7: Show Me The Money: Pre-Closing
Now that you're under contract, you need to submit your formal loan application (and usually fork over payment for your credit
report and home appraisal — a couple hundred.) It's also time for home and termite inspections (usually less than $500 for both.) You'll need to transfer or set up the utilities, prior to the inspection (yes, even before you close on the house — another couple hundred.) You need to also arrange for the first year of home owners' insurance. (Whew, this one can be delayed until closing.)

Step #8: Closing
On closing day, be ready to sit at a table for hours, signing your name on a lot of scary documents you haven't read before. (Read them now!) Aside from your down payment, you should be prepared to pay "closing costs," or random fees charged by the lender and everyone else involved in the sale. Closing costs usually run two to three percent of the price of the home. So back in step #6, be sure to negotiate closing costs to be paid by the seller. If you can't negotiate this, you can usually roll your closing costs into the mortgage amount.

Step #9: Buy A Welcome Mat, Throw A Housewarming Party
The home-buying process usually lasts anywhere from 30 days to four months. You're almost to the end. After hours of sitting and signing, a wonderful thing happens. Somebody will reach across the table and hand you a set of keys to your first home. Now get ready to decorate.
Article from: thefrisky.com
Money 101: How To Buy Your First Home
Heather Teilhe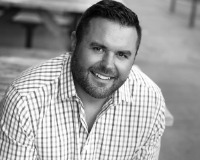 Josh is a proud graduate of the University of Oregon where he earned his BS degree. Upon graduation he followed his entrepreneur spirit and opened his first business. Josh started Burgess Services, wh....