Hello my friends,
So today I want to bring up a subtle difference in the mindset of buying a home vs buying a house. Same thing you say? Kind of but not really. A house is a physical entity. A house is an investment in the finacial market long term.
A home is where we live our lives. A home is where we make cherished memories. A home is where a child takes it's first steps. A home is where you plant a tree and watch it grow through the years. Eat it's fruit and bask in it's shade. As it's roots grow so does you emotional connection to the home you inhabit.

The purchase of a house in first and foremost a finacial transaction. What is the value? How will it appreciate? What are the economic upswings? Buying a house is all about numbers.
The purchase of a home is a emotional transaction. Part of that transaction is seeing the livable equity of actually living your life in the walls and under the roof. The livable equity of the neighborhood. A home is about the experince of exsisting and growing for years.
I believe the secret of finding a place to live and call your own is a healthy balance between a house and a home. The value has to be there. Not just the value of the hosue and property compared to the market but value of the life you plan to live. Can you see special moments inside the four walls? Where would you put your Christmas tree? Can you envision yourself with a great Sumatra cup of coffee on a rainy morning standing in the window and surveying all your little slice of the american pie? Where would you put your garden? Can you see yourself digging in your own dirt? Can you imagine the richness of the soil under your fingernails or the taste of your harvest in your mouth?
I will help you buy a house. I will help you see the potentail for the home hidden inside the investment of a house...
I hope you all find the home you need, want, and deserve.
Paddy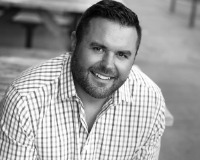 Josh is a proud graduate of the University of Oregon where he earned his BS degree. Upon graduation he followed his entrepreneur spirit and opened his first business. Josh started Burgess Services, wh....