Interesting Interest Rates Rated
Some Highlights:
Over the last 30 years, interest rates have fluctuated greatly with rates in the double digits in the 1980s, all the way down to the near 4% we are experiencing now.

Your purchasing power is greatly impacted by the interest rate you secure. Act now before rates go up!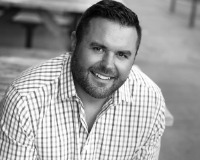 Josh is a proud graduate of the University of Oregon where he earned his BS degree. Upon graduation he followed his entrepreneur spirit and opened his first business. Josh started Burgess Services, wh....