So if you are going to live here there are some things you should know. Most importantly weird ass stuff happens here all the time... I can not clarify that enough... Portland is unique unto itself.
1. Portland was named by the flip of a coin. If it had landed on the other side, Portland would be known as Boston, Oregon.

2. Portland is home to many famous bands/musicians such as The Kingsmen and Paul Revere & the Raiders, The Dandy Warhols, Everclear, Pink Martini, Sleater-Kinney, The Shins, Blitzen Trapper, The Decemberists, and the late Elliott Smith.
3. Portland is the only major US city to have a dormant volcano within city limits. Dormant means the volcano is sleeping and there is the potential that it could wake up at some point.
4. In November of 2008, a judge dismissed charges against nude bicyclist on the grounds that Portland's annual World Naked Bike Ride "was a well-established tradition in Portland." In 2010, an estimated 13,000 attended Portland's annual World Naked Bike Ride making it the world's largest.
5. With over 700 food carts throughout the city, Portland has been named the best city in the world for street food by several publications.
6. Portland has the most literate people than any other city in the country. In other words, even the baristas have Masters Degrees.
7. The largest wilderness park within city limits is Portland's own Forest Park with over 5,000 square acres.
8. At 2.5 feet in diameter, Portland has the smallest park within city limits in this country- Mill End Park.
9. Portland has more strip clubs, per capita, than any other city in the US.
10. The city is noted for its superior land-use planning and investment in their light rail system. With its public transportation networks and efficient land-use planning, Portland has been referred to as one of the most environmentally friendly, or "green", cities in the world.

Well I hope this helps or at least confuses you a bit more than you already were about this great place we call Stumptown.
Paddy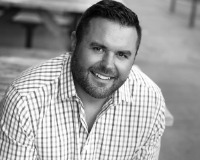 Josh is a proud graduate of the University of Oregon where he earned his BS degree. Upon graduation he followed his entrepreneur spirit and opened his first business. Josh started Burgess Services, wh....