Hello, Still me and still here.
So in Portland we dig Art. Not a guy named Art but rather the creative endeavor called art. We have a museum and everything... They show art. I could go into more detail but If I need to explain to you the concept of an art museum maybe buying a home is not your top priority. But we also have First Thursday. Which if you're not from around here seems arrogant to declare. First Thursday http://www.firstthursdayportland.com/ is a monthly celebration of the creative arts. It is fancy as (censored). It is a classy thing to do. Walk around the Pearl District and sample art and fine wines. See some amazing works of art hanging in galleries of all manner.
We also have last Thursday. Yup. Much like the first Thursday but later in the month. Usually on the last Thursday of the month. This is less a celebration of art but rather a knock down drag out full force street party in celebration of art. It get's weird. Art hanging on street signs. Bands set up on street corners and rock out. Older women in ill fitting full body stockings doing interpretive dance in support of the defense of animal league. The usual. http://lastthurspdx.org/
But my new favorite thing to do in Stumptown? Mural safari. The city has lifted an out dated ban on murals and they are popping up everywhere. Amazing stuff all over the city. Graffiti Taggers do not tag art. So there are museum quality murals hidden in some of the most amazing place. Go out for a day and make an effort to take photos of 30 murals. You will have a day of it. You will see Surreal juxtaposed with a realism piece a black a way.
Portland Digs ART.
Paddy.
This in no way is meant as a slight to any Portlander Named Art or Arthur. I bet you are very nice people.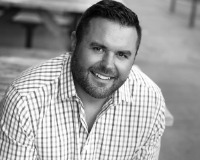 Josh is a proud graduate of the University of Oregon where he earned his BS degree. Upon graduation he followed his entrepreneur spirit and opened his first business. Josh started Burgess Services, wh....