Your Guide To Portlands CrazyHot Real Estate Market
REAL ESTATE 2015
Your Guide to Portland's Crazy-Hot Real Estate Market
How to find a piece of Portland to call your own.
Published Apr 7, 2015, 10:00am Edited byZach Dundas
It's officially crazy out there! Scarce inventory. Levitating prices. Fierce bidding wars. Is a sizzling market changing the city? Of course. Has it changed what we all really want out of the places we call home? No. Over the next few pages, find out where the Portland good life thrives right now—and, like this cute crew right here, how to find your place within it.
Read the entire article by clicking the link:
http://www.portlandmonthlymag.com/real-estate/articles/portland-real-estate-april-2015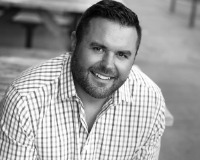 Josh is a proud graduate of the University of Oregon where he earned his BS degree. Upon graduation he followed his entrepreneur spirit and opened his first business. Josh started Burgess Services, wh....